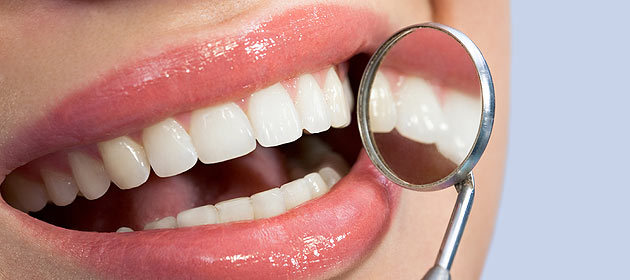 At Eagle Ridge Dental Care, our team of specialists provide a variety of periodontal treatments to help patients maintain healthy teeth and gums. Periodontics is the area of dentistry concerned with preventing, diagnosing, and treating gingivitis and gum disease.
Periodontal Disease (gum disease) results when bacteria is allowed to collect and harden on the teeth near the gum line causing irritation and swelling known as gingivitis. If left untreated, the gum begins to pull away from the tooth forming a pocket. This later stage of gingivitis is call gum disease.
Gum disease symptoms include:
Bad breath

Red, swollen, sensitive gums

Gum recession

Bleeding gums during or after brushing/flossing

Changes in bite

Loose teeth

Shifting in teeth
Our dental specialists remain current on the latest developments in periodontal treatment to ensure our patients continue to receive state-of-the-art care. We go above and beyond to save your natural teeth as this is the best means of ensuring your optimal health when possible.
We provide minimally invasive procedures performed with only the highest quality materials, and techniques supported by extensive research.
Gum disease and gingivitis can be prevented with regular dental checkups and teeth cleaning to help facilitate the early detection of oral health problems before they are allowed to progress into a more costly and more painful oral health problem.
Eagle Ridge Dental Care's primary concern at all times is the comfort, health and safety of our periodontal patients. We offer a judgement-free atmosphere to all patients. We understand that some patients may feel anxious or embarrassed about receiving periodontal treatment and provide a wide array of amenities to ensure their absolute comfort from the moment they walk through the door.



(905) 426-8626


603 Church St North Ajax, ON, L1T 0B8